SMUTTY SCROLLS 💜(18+)
New Expedition Level: Gimotika's Cemetery
---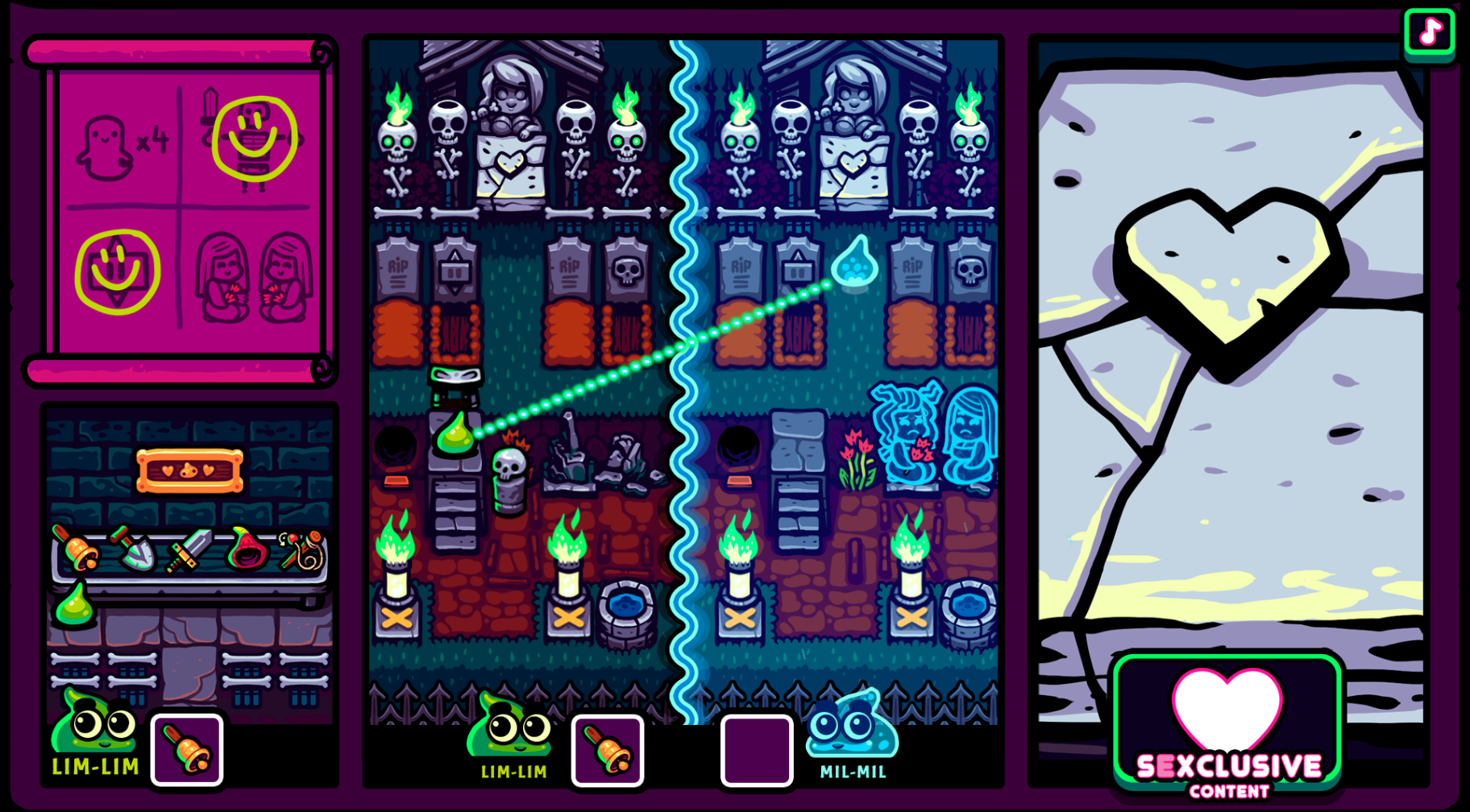 Heyho, you funky sexy slime adventurer!


It's time for the GMTK game jam again, the biggest and most popular game jam on itch (or maybe ever?). This year, almost 6000 entries were submitted, and Oni and me made one of them!

Check out the newest Smutty Scroll: Gimotika's cemetary!
Light the skullfires, use your spiritual self to crack open her coffin and say hello to our zombie girl!
https://dezue.itch.io/smuttyscrolls-gimotika
Have fun and stay funky,
Dez